Administrative Strengths
Target Group: Administrative Staff in Private and Public Sector Offices
Applications
The Administrative Strengths questionnaire identifies the potential strengths of an individual against the behaviors required for clerical and administrative roles. It is designed for:
Quick and effective volume screening
Assessing cultural and/or values fit
Benefits
Accurate prediction of strengths - uses behaviors shown to predict good performance
Better placement - identifies where the individual will make the greatest impact
Talent pooling - scores can be pooled across different roles
Benchmarks candidates against a relevant comparison group
Report
For large applicant numbers, merit lists of candidates' scores against key requirements can be provided. Scores can also be analyzed for culture and value fit.
Reports show the individual's potential against key requirements.
"The experience of working with Saville was a very positive one. They were highly professional and took the time to understand Camelot, our commercial vision, our values, employee behaviors and the competencies and skills we required for the roles being recruited for."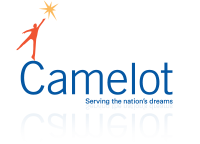 A superior approach to volume screening on behavioral strengths
Administration
Online administration via our assessment platform Oasys or our Bureau Service.
Completion Time:
10 minutes - Administrative Strengths
Requires an accredited Wave user to design and oversee projects. Line managers and recruiters can work with the data without training.
Sample Reports

Sample Environment Fit Report

Sample Administrative Service Report