Assessor Training
Overview
Our training equips individuals with all the skills and knowledge they need to act as a professional assessor or facilitator at assessment and development events. The course is highly participative and enables delegates to gain practical experience of using different assessment methods. Delegates will learn how to apply best practice recruitment principles and how to make professional evaluations of candidate performance.
---
---
Key Learning Objectives
Delegates will be able to:
Understand the pros and cons of different assessment techniques and tools.
Profile the role requirements and select the most appropriate assessment techniques.
Understand how psychological biases and filters can influence our perception of others.
Apply an objective methodology, ORCE (Observe, Record, Classify & Evaluate), to observe and assess candidate performance.
Bring together all the evidence to make informed selection / development decisions.
Carry out assessments in full compliance with Data Protection and Equal Opportunities legislation.
Who is This Course For?
Anyone who would like to act as an assessor or facilitator as part of an assessment and development process.
Course Availability: Available as an in-house course only. Please contact us for further information.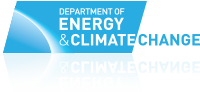 "I found the whole Saville experience really insightful. I think the results session in particular is expertly done and thought-provoking. It gave me lots of ideas and kick-started a refresh of my career plan."
Department of Energy & Climate Change