NHS Assessment Solutions
How We Help
Underpinned by extensive research, our psychometric assessments provide innovative and cost-effective solutions to NHS Trusts. They reduce cost per hire and facilitate development, allowing you to build the exceptional teams needed to do extraordinary work.
Why Us?
We understand your issues – the importance of finding people that fit to your values, have a caring attitude and who can thrive in an ever-evolving culture. We understand the need for diversity, accessible leaders who can impact on engagement, and the difficulties of retaining talent in turbulent times. We work with many NHS Trusts, helping them with their recruitment and development programs.
---
"I can see how using Wave will add value and impact to our recruitment and leadership development program"

---
Our Solutions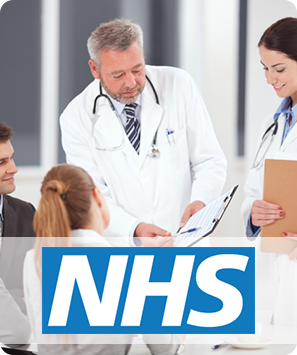 With our assessment solutions NHS Trusts can:
Inform their recruitment decisions by identifying the best doctors and nurses.
Check candidates' abilities and personal strengths to identify the best people for support, administration and apprentice positions.
Build stronger teams by understanding individual preferences and entire teams' strengths and weaknesses.
Onboard new recruits more quickly.
Accelerate the development of staff with focused development planning.
Identify the potential of medical and general staff for senior leadership roles.
Recruiters and HR teams undertake engaging and practical psychometric training with us in order to access our product portfolio and meet the British Psychological Society's standards for using psychometric assessments.
Assessments are easily accessed through the services of our efficient Bureau team and Trusts can manage their own assessment platform, distributing and monitoring assessments for candidates.
---
Food for Thought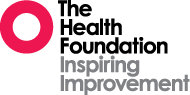 "We have used Saville for a range of recruitment and selection projects - they clearly understand the nature of each assignment. Their reports gave us unique and detailed candidate insights for further exploration in interviews."
---
Our Clients
5 Boroughs Partnership NHS Trust
Birmingham Community Healthcare NHS Trust
Birmingham Solihull Mental Health NHS Trust
Bolton NHS Foundation Trust
Bradford Teaching Hospitals NHS Trust
East of England Ambulance Service
Guy's and St.Thomas' Hospital NHS Foundation Trust
Lancashire Teaching Hospitals NHS Trust
Liverpool Women's NHS Foundation Trust
North East Ambulance Service
Northumbria Healthcare NHS Trust
Nottingham University Hospitals NHS Trust
Nottinghamshire Healthcare NHS Trust
Royal Berkshire NHS Foundation Trust
Shrewsbury & Telford Hospital NHS Trust
Southend University Hospital NHS
Surrey & Borders NHS Partnership Trust
The Newcastle upon Tyne Hospitals NHS Foundation Trust
University Hospital of South Manchester NHS Foundation Trust
---

"Support from the team at Saville Assessment was second to none."