Public Psychometric Training Courses
Public Psychometric Training Courses
"Learn to apply the industry's leading psychometrics and transform how your organization Hires, Builds and Leads Talent"
Test User Occupational Ability & Personality Training Courses
Saville Assessment's engaging public courses equip individuals to apply psychometrics in their recruitment, selection and development to make a real business impact, through a mix of theory, practical exercises and role plays.
Our hands-on psychometric testing training allows you to gain immediate access to our extensive, world-class portfolio of assessment tools, including more than 180 aptitude tests and our industry-leading Wave personality questionnaire.
We focus on providing an engaging and interactive training experience. Our Level A and Level B training is delivered by professional tutors with a wealth of practical experience in using and developing personality and ability tests.
---
There are flexible options for achieving your Level A and Level B qualifications, including fully-tutored courses, combined courses as well as distance learning programs. We run open courses across the UK and also offer private training on your own premises at your convenience.
All of our psychometric test courses confer eligibility for the relevant BPS course qualifications and are aligned to European standards.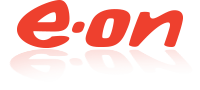 "Really informative, great handouts and material will be really useful in the future."
EON