Wave® Reflections Report
The Wave Reflections Report is used for:
Coaching
Personal development
Leadership development
Delivering challenging feedback
Benefits
Powerful personal insight
Highlights linked combinations of positive behavior
Gives clear feedback on potentially counterproductive behavior
Provides a clear platform for development
Report
The report summarizes nine specific combinations of work styles across the people, task and growth sections, with 18 defined extremes.
Each of the nine areas details the six contributing Wave dimensions. Positive and negative descriptors of behavioral tendencies associated with each style are listed for the nine combinations.
"What Saville did for us was both highly efficient and cost-effective. The result was customized to our needs."
PZ Cussons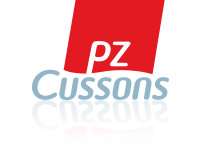 The Reflections Report provides positive and negative reflections on workplace behavior. It gives real perspective on potentially counter-productive derailers.
Administration
Online administration via our assessment platform Oasys or via our Bureau Service.
Completion Time:
40 minutes - Wave Professional Styles
Requires a Wave accredited user.
Sample Report

Sample Reflections Report