Test User: Occupational Ability and Personality (BPS Level A and B) - 4 Days

Test User: Occupational Ability and Personality (BPS Level A and B) - 4 Days
Get full training around how to administer our ability tests & personality questionnaires, interpret the results and provide high-quality feedback
Overview
This highly engaging course equips delegates to use Saville Assessment's full range of assessments professionally in their workplace to improve how they identify, recruit and develop talent.
Our highly experienced tutors will guide you through the theory behind our psychometric assessments, as well as a range of practical exercises and case studies on how they can be applied.
The course confers eligibility for the

British Psychological Society (

BPS) Test User: Occupational Ability and Personality qualifications, also known as BPS Level A and B.
---
---
Key Learning Objectives:
Test User: Occupational Ability (BPS Level A training) - 2 days
At the end of this course, you will be able to:
Access and implement more than 180 different aptitude tests
Ensure fair and lawful selection processes
Link assessments to job success and performance
Build efficient and robust screening processes
Run professional supervised testing sessions
Administer ability tests and interpret candidate's results
Give best-practice feedback to candidates
Use our industry-leading Swift assessments for recruiting a wide range of roles, from entry level roles such as contact centre, admin and apprenticeships, to graduate/early careers, experienced hire, senior managers and directors.
Demonstrate the business value of psychometric tests
Test User: Occupational Personality (BPS Level B training) - 2 days
At the end of this course, you will be able to:
Apply the Wave Styles model, integrating behaviors, motivation, talent, competency potential and culture fit to your recruitment & development processes
Minimise risk in talent-related decision making
Get immediate access to our market-leading Wave personality questionnaires and suite of integrated reports.
Delve deeper into individuals' personalities with motive-talent splits
Provide high-quality feedback
Apply personality profiling to selection, talent management and organisational development practices
Our psychometrics tools are developed in-house by our exceptional research and development team, and our courses are led by experienced tutors who use them with every day with clients!
Who is this course for?
HR Professionals
Recruitment Professionals
Talent Management Practitioners
Assessment Practitioners; Coaches, Leadership Development Practitioners
Our combined Test User: Occupational Ability and Personality course (BPS Level A and B training) qualifies you to use our aptitude tests and Wave® personality questionnaires in just four days, our courses are fully tutored with just four hours of pre-course and four hours of post-course work required.
We also offer separate ability test training (Level A) and personality assessment training (Level B) courses, please visit our training schedule for available dates and locations.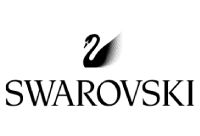 "I thoroughly enjoyed the pace, the knowledge and professionalism of the director - super interesting and will be very beneficial to the business"
- Swarovski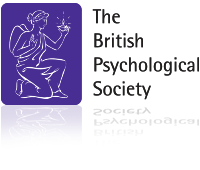 "Impressive standards, accessibility of materials and commitment to good practice."
- The British Psychological Society
To find out more about our BPS Level A & B Training, contact us using the form above or call 020 8619 9000 today!