Development Report Landing Page

Transform your development initiatives with Wave®
Our easy-to-use Development Report harnesses the power of Wave® - the most powerful questionnaire for predicting performance and potential - to help you drive more meaningful and measurable development in your organisation.
Get access to more than 1,000 tips, helping you to hone in on what really matters in today's working environment and maximize the skills, potential and performance of your workforce.
Drawing on our expert knowledge and experience working with some of the world's leading organisations, this unique report can be used for:
Self-improvement
Coaching
All-level development
Assessment/development center follow-up
Onboarding of new hires
Unlock Potential & Enhance Performance:
Focus on what really matters with tips directly linked to improving performance
Build on existing strengths to maximize performance
Help your workforce realize their full potential
Identify overplayed strengths to mitigate performance derailers
Deliver dynamic activity with editable fields for reviewing and updating
Bridge the gap between diagnosis, action planning and results
Drive development conversations that matter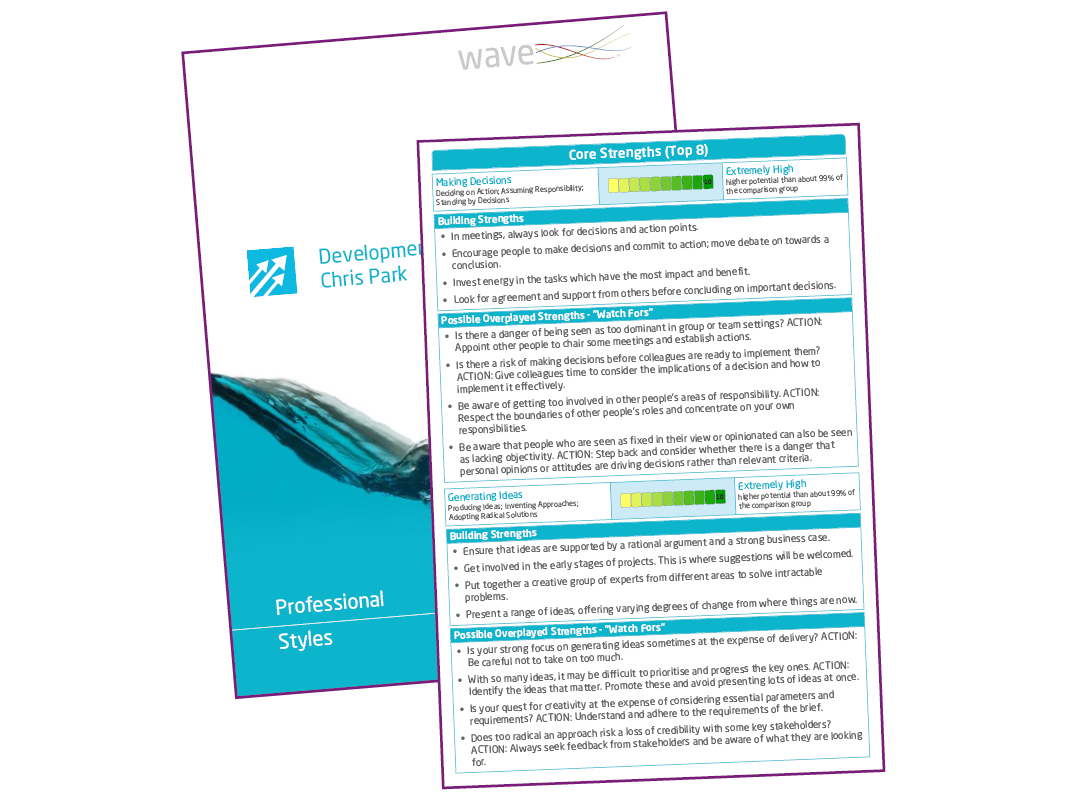 Fill in the form below to unlock your free trial or call 020 8619 9000 to start transforming your development today!